Visit Bodyworks by Murray Motor Imports!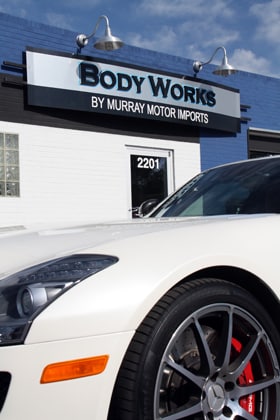 Did you know that when it comes time to return your lease, you could be hit with excessive return fees? If the dealership deems any interior or exterior blemishes "excessive wear and tear", you could be looking at a pretty substantial return fee. Before you bring your vehicle back after the 24- or 36-month lease is over, schedule an appointment at Bodyworks by Murray Motor Imports in Denver, Colorado. Our auto body repair experts can review the interior and exterior of your vehicle to help determine what may and may not be considered "excess wear and tear".
Along with helping you identify potential problem areas, we can also help you repair them! From dent and ding removal, to alloy wheel repair and interior reconditioning services, Bodyworks by Murray Motor Imports is at your service. For a free consultation, visit our body shop at 2201 South Wabash Street in Denver, CO today. Although we're located in Denver, we proudly serve the greater Aurora, Broomfield, Arvada, Boulder, CO area.